Flight Reviews
Formerly know as a Biennial Flight Review (BFR) these are required every 24 months whether you have a standalone FAA Licence or a FAR61.75 'piggyback'. The good news is that it can be accomplished in your own aircarft (or any that you are rated on). If you are rated on singles and twins you only require one review on either type of aircraft.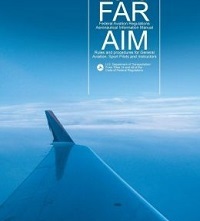 What can I expect?
14 CFR Part 61.56 stipulates that a flight review must consist of:
1. One hour of ground training and one hour of flight training to include
(a) A review of current and general operating rules of 14 CFR Part 91 and
(b) A review of those maneuvers and procedures that, at the discretion of the person giving the review, are necessary for the pilot to demonstrate the safe exercise of the privileges of the pilot certificate.
2. The review must be conducted by an authorised FAA instructor who must provide a logbook endorsement certifying that the pilot has satisfactorily completed the flight review.
The review is not a test as such but you do have to show us that you are safe to fly yourself and, more importantly, safe to take non-pilot passengers up with you. The usual form, after a review of the rules and briefing, is some general handling, stalls and slow flight, emergency drills and some circuits. This of course may be modified for high performance aircraft to suit the aircraft / pilot's operating needs. Expect approximately four hours from start to finish.
The above assumes that you are in current practice. You can always combine your flight review with other training such as converting to a new aircraft, or gaining a complex endorsement. If you want to know exactly what is involved then click on the link below to see the FAA guidance on flight reviews which contains additional useful information.
From the FAA website > Conducting an Effective Flight Review


Whatever training you require we provide careful instruction in a friendly and professional manner. We can usually accommodate a location and timescale to suit you. Whatever you need we'll do our best to get it done for you.
Have questions or need more information?
If you have any questions please see the FAQs page. If your question is not answered there then please contact us.