About
We provide quality flight and ground training in a friendly and professional manner using the best practices from both the US and the EU. We will take the time to know your requirements and endeavour to provide the training you need in your own aircraft. Safety, flight proficiency and getting the most from your aircraft are the key objectives.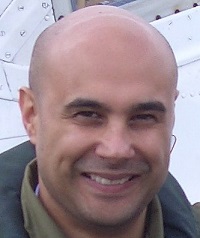 Richard Sullivan FAA ATP, CFI, CFI-I, CFI-ME. EASA ATPL, FI
Richard holds an FAA Airline Transport Pilot Certificate and is a qualified instructor for commercial, multi-engine and instrument ratings. Richard also holds an EASA ATPL. Based in Aberdeen, Richard travels all over the UK providing checkouts, High Performance and Complex endorsements.
Richard flies both piston aircraft and ex-military jets amassing 800 hours on Jet Provosts, L-39s and Strikemasters. Richard spent 18 months in the US as an instructor pilot teaching Chinese airline pilot cadets from first flight to multi-engine commercial and has over 700 hours dual given. Richard spent six years as a maths teacher and has excellent teaching skills and plenty of patience.
Other Instructors
Richard has many friends and colleagues in the industry who can do pretty much everything! They all have huge amounts of experience as instructors and examiners. If there is anything Richard can't do himself he knows someone who can. ICAO / FAA to EASA conversions, EASA flight tests, turboprop and jet ratings both FAA and EASA, EASA Insrument Ratings, and training on ex-military jets. Take a look at our partners page for more information.
Have questions or need more information?
If you have any questions please see the FAQs page. If your question is not answered there then please contact us.